---
Señorita - Sax Cover by WILHELM
WILHELM delivers good vibes with his new sax cover! A great taste of this summer's lovely live gigs.
"A soft and smooth sax version of the hit song "Señorita" by Shawn Mendes & Camila Cabello. Best suited for warm summer evenings with a golden sunset in the ocean."
WILHELM
Video: MPM MusicPowerMafia.
2022-03-25 (2022-12-28) • MPM
---
WILHELM - Play [Official Video]
An exciting year awaits WILHELM, who begins 2022 with his new release "Play". With high energy and awesome dancers, the video bodes well for upcoming live performances. Wonderful phrases and great feeling!
"I borrowed a lot of synth sounds from the hit song Stay and created a new fresh sax melody. I look forward to playing it live!"
WILHELM
Video: MPM MusicPowerMafia.
2022-03-06 (2022-12-28) • MPM
---
Gina Hannuksela Starts 2022 Strong - The Weekend
Gina Hannuksela starts 2022 strong with her new single "The Weekend" and a newfound rhythmic sound that promises good things for upcoming releases. The catchy melodies are complemented by the song's well-produced bass line and atmospheric vocal addons to form a beautiful unity. A seeming sprawl in the soundscape is explained in Gina's insightful lyric about loneliness.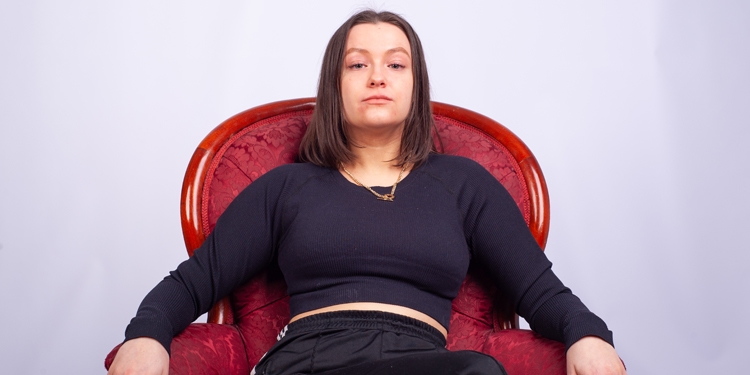 "I wrote 'The Weekend' a while ago but feel that it is as relevant then as now, loneliness you will probably feel all your life but sometimes more or less. The weekends have often felt lonely for me and I could often look forward to Monday, because then I would go to work or school and be surrounded by people."
Gina Hannuksela
Video: Gina Hannuksela. Foto: Osphoto.
---
Martinas Mixtape - New Songs for Sunny and Rainy Days
Swedish neo soul band Martinas Mixtape has created a perfect mix of mysterious yet intriguing harmonies and rhythms, maybe inspired by the enchanting nature and urban city vibes of their hometown Uppsala.
The Sunny and the Rainy Ones Too
Like the seasons in Sweden, the new release "The Sunny and the Rainy Ones Too" offers four tracks with varying characters sending a coherent message of love and admiration.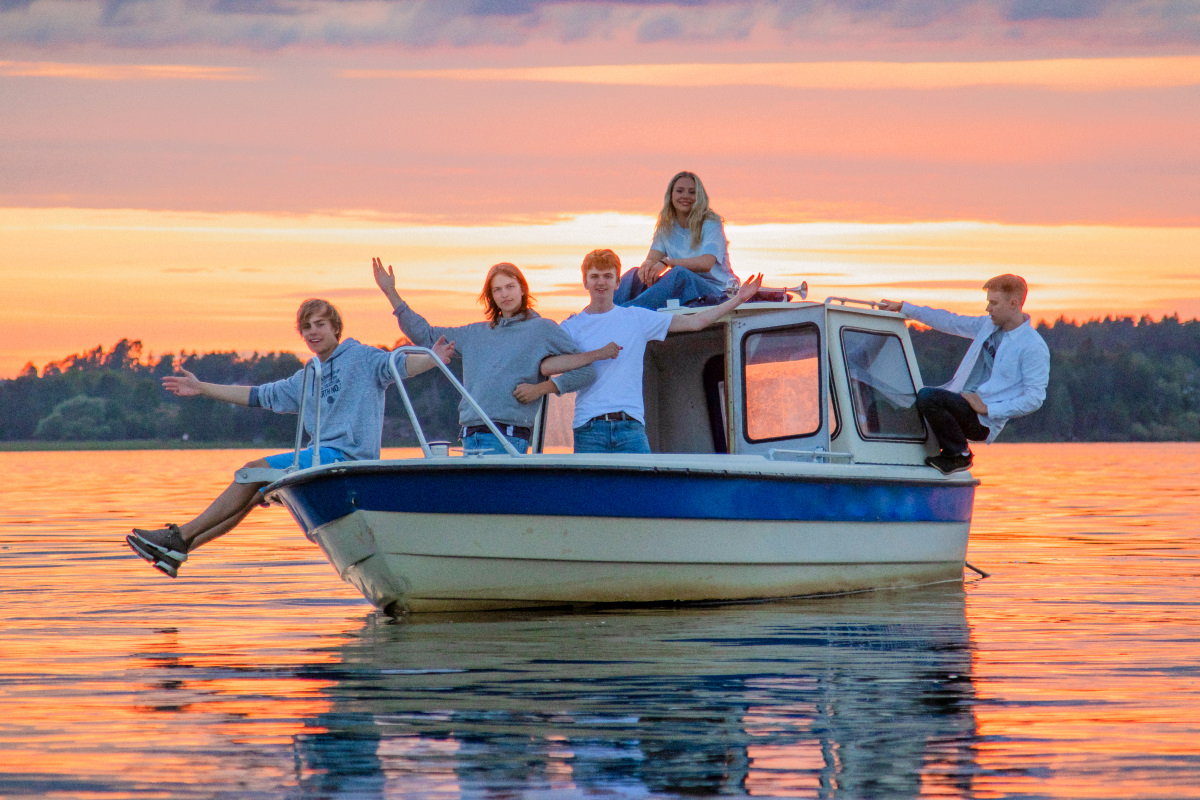 "The Sunny and the Rainy Ones Too is a warm and chill EP with an organic and soulful sound. It was written and produced in the band's home studio during the summer of 2021. The soundscape consists of soft rhythms and melodies creating a chill and uplifting vibe. The lyrics touch on subjects such as friendship, happiness and being there for the people you love through thick and thin." ~ Martinas Mixtape
The release builds on last year's "Roses on the Moon" (EP) but takes on a much more grounded and mature style. In contrast, the arrangements are more daring than ever!
The recordings depict every musical venture in great detail, leaving a wonderful ambiance for the listener to explore. Skillfully mixed and mastered by Karl Ljungholm and Edvin Widenfalk. Produced by Martinas Mixtape.
Video: Martinas Mixtape. Foto (1-2): Martinas Mixtape.
---
Gina Hannuksela with a Perfect Song for Beautiful Summer Days
The latest addition to Gina Hannuksela's steadily growing music catalog is absolutely perfect - literally "Perfect" - for quiet summer days at the beach. Wrapped in distinct rhythm and effect heavy guitar phrases, Gina performs a beautiful melody with melodic feel which together with thoughtful lyrics creates a great color palette.
"I was inspired by a song I heard and produced a demo. Then I went to the studio and just sang about my feelings that I had there and then. So the song is very personal and genuine, also because both my dad and little sister have been part of the creative process. One of the guitars in the song is Dad playing and the outro is my sister talking."
Gina Hannuksela
The song is written by Gina Hannuksela and produced by Marcos Monserrat.
Video: Gina Hannuksela. Foto: Stefan Lindgren, Röd Varg.
---
Isak Friberg speaks clearly in the debut single - Say It
With nerve and emotion, Isak Friberg offers a clear message with funk feeling. The debut single "Say It" gives a first insight into Isak's honest storytelling with naked lyrics and harmonics in development from musical minimalism to grandiose complexity. The song is promising and hopefully more music projects await together with Uppsala producer Philip Hjelmstedt.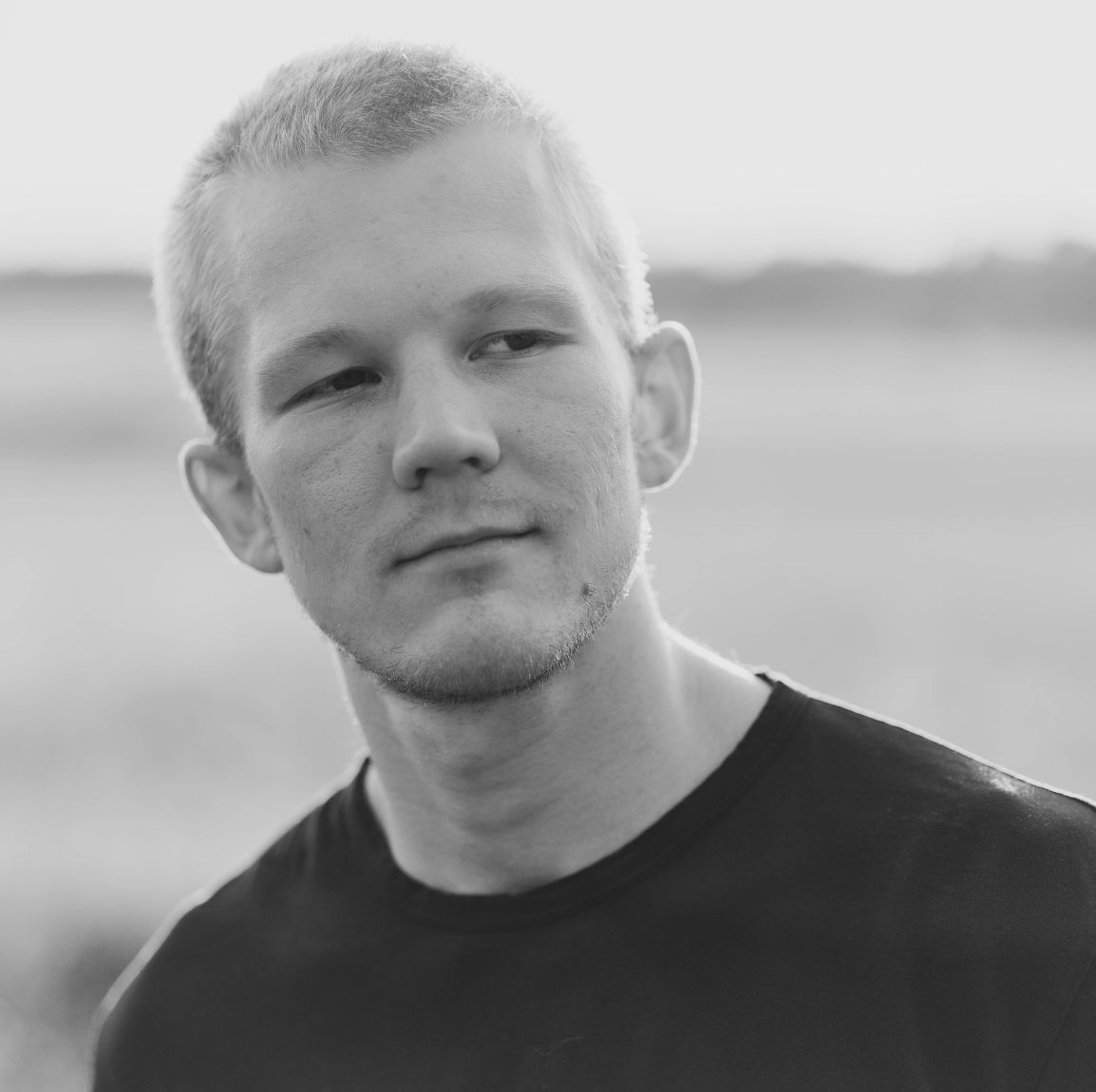 "I'm finally releasing my first single, 'Say It'!
The song is about the fact that there is so much we can interpret completely wrong. I have fallen into that pit several times and misinterpreted people. What I strive for, and want to say with this single, is to be more direct & straightforward - "this is how it is" ... No matter what it's about - for me it's easiest if I say to myself "Say it, for what it is" - and do not leave anything unsaid. I want to be real and up front.
Fun fact: I wrote the piano solo first, then I wrote the rest of the song ... And I wrote the lyrics before I had any idea how the melody would go. Upside down & inside out - but I guess that's somewhat how my brain works ..."
Video: Isak Friberg. Photo: Isak Friberg.
2021-06-30 (2021-07-19) • MPM
---
On Repeat All Week - Monday to Sunday
Gina Hannuksela offers an amazing sonic experience with her new song "Monday to Sunday" where well-produced sounds meet uninhibited feeling. Gina's third single for this year is yet another result of a thriving collaboration with Uppsala based producer Marquitos II, who is also relevant this week with the song "Släpp ut ditt hår".
"The text describes many emotions where a lot of love and intimacy occurs. You still remember how their skin felt on yours and how you felt when you were around the person. You know that this person is not the best for you, but it is difficult to separate emotions from reason. So even though you should not, you miss the person like hell and it makes you crazy as hell that you even miss the person."
Video: Gina Hannuksela. Photo: Stefan Lindgren, Röd Varg.
---
The Saxophone's Magic Feeling
The saxophone can magically translate and enrich lyrics and emotions into a global language that everyone can feel and understand.
The wordless translation of the human voice and the player's true soul!
Beauty of Sax Feeling is a crazy sample of upcoming saxophone and dance projects by WILHELM.
Video: MPM MusicPowerMafia.
---
Gina Hannuksela - Lose Myself feat. Julia Mraz
Fasten your seat belt and prepare for an atmospheric journey through time and space. Together with extraterrestrial sound effects, Gina Hannuksela and Julia Mraz explore the complexity of self-esteem in a rhythmic calm and safe environment. In beautiful contrast between the mysteries of space and the earthly everyday life, new dimensions are opened that perhaps provide more clarity about humankind and its self-experience.
""Lose Myself" is about self-confidence but also about self-doubt. Often you have people around you all the time, in real life or on social media, and everyone has opinions. All thoughts people have about one can be good or bad, but regardless it's difficult not to be influenced by all these opinions.
Marcos and I were sitting in an office one evening and completely randomly, Marcos opened a new project in Logic. Soon he had come up with some cool chords and I started humming melodies on the spot. Then he added a walking rhythmic drum and lots of space sounds that sounded like something taken from Star Wars."
Gina Hannuksela
The song is written by Gina Hannuksela and Julia Mraz and produced by Marcos Monserrat.
Video: Gina Hannuksela, MPM MusicPowerMafia.
---
Exciting year with WILHELM
In 2021, Wille will release new music and if the pandemic finally loses its grip there may be many great surprises.
"After encouragement from my friends and musical mentor, this year I have chosen to start looking into all the self-written material I have collected in recent years. I will also release several sax renditions of nice existing songs. But above all I hope the pandemic really declines entering the summer, so the suffering is stopped and we are free to come together again - live!"
WILHELM
Wille has already released several cover songs this year with fantastic positive response. For example renditions of the pop, soul, R&B and house hits Monster (Shawn Mendes & Justin Bieber), POV (Ariana Grande), Anyone (Justin Bieber) and The Business (Tiësto).
We look forward to what the near future has to offer - especially when self-written lyrics and music is around the corner. There are rumors of really cool productions pushing all boundaries!
Video (1-4): MPM MusicPowerMafia. Photo: MPM MusicPowerMafia.
---
Gina Hannuksela is Calling - New Single with Jazzy R&B Vibe
With soulful feeling and hip-hop rhythm, Gina Hannuksela confidently navigates a sea of R&B vibes. As guiding star, there is an exciting and recurring jazz phrase performed in beautiful contrast between muffled electric guitar and sharp mute trumpet. Together with interesting chords, the melodically driven song forms a whole that naturally carries Gina's vocals and creates an explosion of expressions.
Wonderful - Now we are looking forward to the next adventure à la Gina Hannuksela!
Video: Gina Hannuksela. Photo: Osphoto, Gina Hannuksela.
---
Ordinary People (John Legend) - Cover by Isak Friberg
Isak Friberg sits down at the grand piano and delivers an emotional interpretation of John Legend's "Ordinary People". Performed with a genuine and intense nerve that reinforces the lyrics and creates a powerful emotional impression, which attracts to follow the story.
"Happy Valentine's Day! I guess this is my way of saying: Thank you for the song, John Legend.
It's simply a beautiful song, by a beautiful person. The song is about his view on relationships, and that there's no "fairy-tale conclusion". And this ballad has also helped me going through a lot of ups and downs, telling me "We're just ordinary people" no matter what. So... why bother? :) I put myself way out of my comfort zone in this one. Singing, in a professional production, behind a grand piano - yikes!
Thank you Leonard Opgenoorth for your work behind the lenses.
Thank you MusicPowerMafia (MPM), for the project collaboration that made this music production possible."
Isak Friberg, Happy Valentine's Day 2021
Video: MPM MusicPowerMafia.
---