---
Winter & Spring Concerts 2019
Gigs at everything from grand promotional balls to small cozy private events are wonderful challenges for MPM Crew in 2019. Here are some selected events during the first six months, that are open to everyone. Warm welcome!
2019-01-06 (2019-02-15) • MPM
---
First Performance of Anticipation Theme (Wilhelm Fredlund)
"Anticipation Theme" was composed in 2016 by Wilhelm Fredlund for symphony orchestra with saxophone soloist. The music video was recorded at The Skrapan Music Classes's Christmas Concert (The Uppsala Lundellska School) on December 20, 2018.
"Sometimes I have taken notes while jamming/improvising. It has become some "song material" in many different music styles, which I may be able to work on in the future. I composed my first classical music in the autumn of 2016. "Anticipation Theme" is a piece I wrote then, when I was very inspired by grand movie soundtracks.
The original composition is written for saxophone, of course, and the score is arranged for a symphony orchestra. With great help from all the musicians on stage, I have re-arranged it for The Skrapan Music Classes."

WILHELM
Copyright © 2018 MPM MusicPowerMafia

Grand Digital Piano ... Andreas Johansson (Year 2)
Digital Piano 1 ... Klara Engblom (Year 3)
Digital Piano 2 ... Clara Sandin (Year 2)
Electric Guitar 1 ... Leo Hartman (Year 2)
Electric Guitar 2 ... Magnus Ottner (Professional)
Bass ... Julius Holmberg (Year 2)
Drums ... Alvin Westman Holm (Year 2)
Percussion ... Sigge Andersson (Year 1)
Harp ... Joanna Lindqvist (Year 1)
Saxophone ... Wilhelm Fredlund (Year 2)

---
Tight Junctions at the "Funkisfestivalen"
Wow - premiere gig for the the jazz fusion band Tight Junctions, who was the guest main act of the fantastic "Funkisfestivalen", where the music was given free rein with its magic and healing power. A crowded Uppsala Grand Theatre with a devoted audience all the way out into the foyer experienced an evening of shining artistry and true musical joy.

The show was a selection for the singing competition "Funkisfestivalen's Finals 2019", which is organized by the association Musikglädje in cooperation with the country's municipalities. The semi finals are held at Nalen in Stockholm and the Grand National Final will be held at Stockholm Waterfront on August 26, 2019.
The guest act Tight Junctions consists of Hannes Pålbrant (trumpet), Tomas Gustafsson (trombone), Edvin Widenfalk (guitar), Erik Hjerpe (drums) as well as MPM Crew members Theodore Jousefi (bass) and Wilhelm Fredlund (saxophone), led by Uppsala Cultural School's Olle Thunström.
---
The Skrapan's Christmas Concerts 2018
Do not miss a great musical experience in two parts! On December 3, the audience will witness a youthful show where everything is possible ;) The following evening it's time for Skrapan's traditional Christmas concert, where the music teachers are in control. Of course, MPM is represented both nights!
Christmas Show "Open Stage"
2018-12-03, at 19:00

Christmas Concert
2018-12-04, at 19:00
---
MPM Crew on stage in the most traditional concerts of the year. Everyone warmly welcome!
---
"Autumn Menu" - Uppsala University Jazz Orchestra
Ulf Johansson Werre's UUJO with guest vocalist and multi instrumentalist Gunhild Carling gave the audience a very entertaining show on an high musical level, despite the fact that the stage production in Uppsala University's amazingly beautiful Grand Auditorium struggled with an awful sound and light facility that might have suited some simple conference meeting.
---
Sentimental Jam Session at Grand Café
The jam session was inspired by "In A Sentimental Mood", composed by Duke Ellington in 1934. The video was recorded two weeks ago at Uppsala Grand Café, in a show arranged by "The Skrapan Music Classes".
"This video clip is a recording of me and Leo during an experimental jam session in front of a live audience. I had never played a soprano saxophone until three days before this show, so it was a thrilling experience." Wilhelm Fredlund

---
Among many events worth seeing this autumn we recommend:
---
Tribute to a Music Legend
A beautiful and moving musical tribute to one of our greatest musical phenomena "Avicii" and the young but extremely dedicated musician Tim Bergling behind the stage name, buried last weekend.
"A tribute to the legend Avicii. Our music friend and inspirer Tim Bergling. Your music will live forever! RIP"
The Skrapan Music Classes, Uppsala Sweden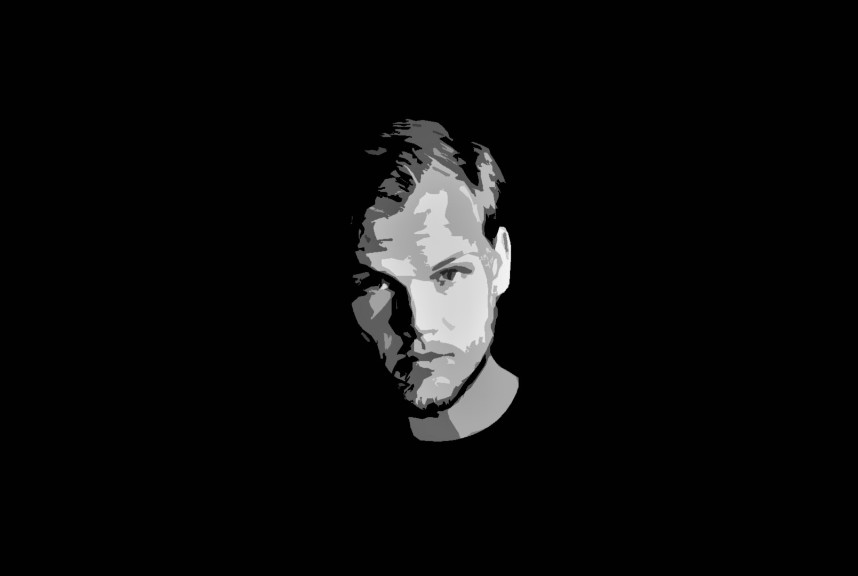 The tribute was recorded at Uppsala Castle on July 5 2018, during the school graduation concert. The performing band members are first-year students at the Uppsala Lundellska School (Skrapan).
Digital Piano ... Andreas Johansson
Electric Guitar 1 ... Leo Hartman
Electric Guitar 2 ... Marcus Wiig
Drums ... Julius Holmberg
Saxophone and Presentation ... Wilhelm Fredlund
---
Gig at Stockholm City Hall with Uppsala University Jazz Orchestra
Uppsala University Jazz Orchestra with guest vocalist "AKO" Anna-Karin Nytell Oldeberg held a very appreciated gig for the dancing crowd in the Golden Hall last Saturday, on a big ball in Stockholm City Hall.
Wilhelm Fredlund, who plays tenor saxophone in the orchestra said, with his tongue in his cheek, that he saw the gig as a perfect rehearsal for future Nobel Banquets.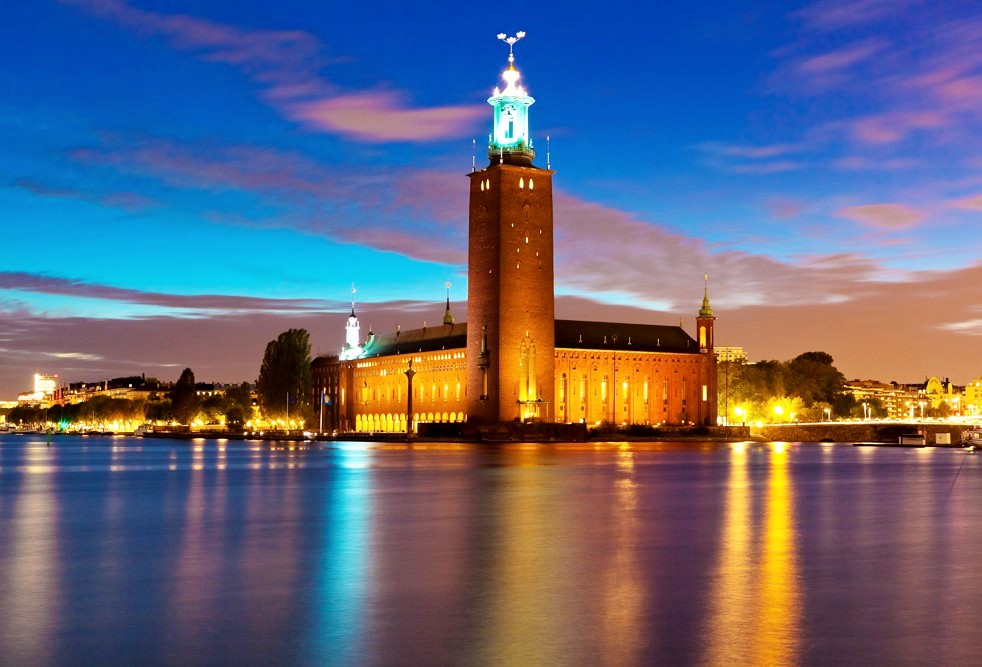 ---